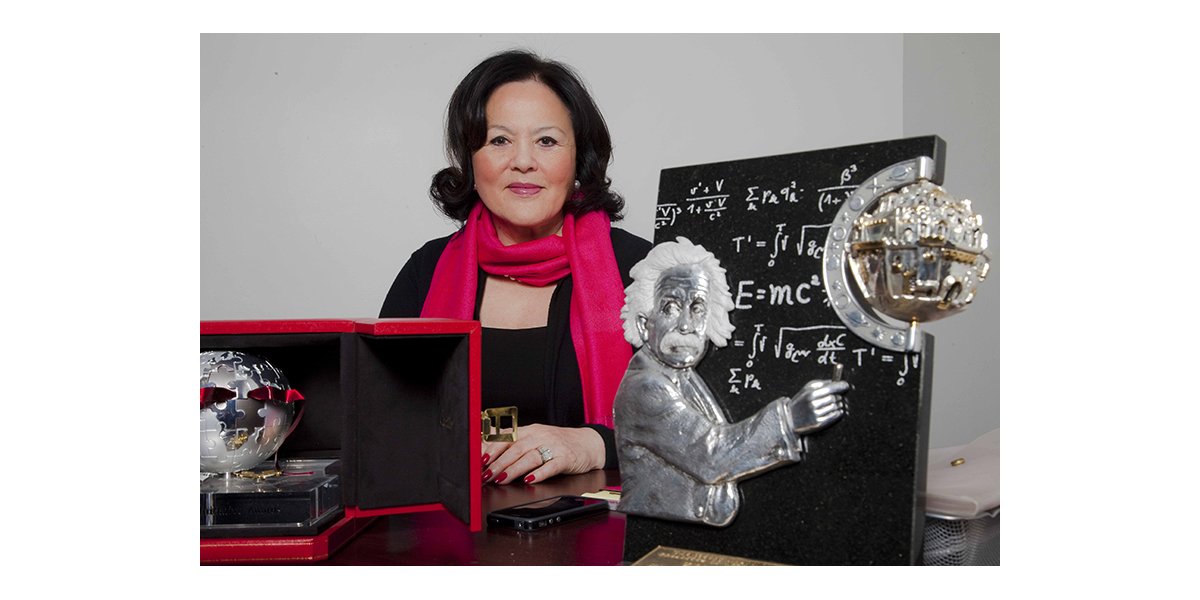 Art + Science: Beyond Boundaries – Dr Una Ryan funds Cavendish Arts Science Fellowship at Girton College
The long-time vision of CAm Board member Una Ryan, (Girton College 1963) OBE PhD, will come to life as a pioneering new Fellowship administered by the Cavendish Laboratory for Physics in partnership with Girton College. Generously funded by Dr. Ryan, the Fellowship provides a unique opportunity for artists and scientists to pursue new encounters between their seemingly disparate disciplines.
The Cavendish Arts Science Fellowship at Girton College, open to international candidates of all disciplines, will inspire and enable artists to push the boundaries of their practice through engagement with physicists and other researchers. The artistic innovations produced by these creative collaborations will be exhibited during the Fellowship cycle and beyond. The Fellowship will begin in October 2021 and includes a residency in Cambridge.
Dr. Ryan notes that her gift was greatly influenced by her own journey as a scientist and artist. "As a young scientist, I discovered the exquisite beauty of cellular structure through the enormous magnification of an electron microscope. Decades later as an artist, I fused images of the inner workings of our bodies with those of equally striking majesty, the structure of earth as seen from space. The world may seem riven by divisions of politics, race, gender or religion, but our cells are all the same inside. In times like these, the insights of science and art working together can break boundaries to communicate essential messages of insight and alignment. Truth like beauty often lies beyond rigid disciplines. I am excited for the fresh discoveries that this Fellowship will uncover."
To learn more, please visit https://www.cavendish-artscience.org.uk.
Dr. Ryan is a scientist by profession and an artist in her personal life. She has authored more than 500 research papers and holds a Ph.D. in Cellular and Molecular Biology from Cambridge University and BS degrees in Zoology, Microbiology and Chemistry from Bristol University. She was most recently President and CEO of Diagnostics For All (DFA), a non-profit organization developing inexpensive diagnostics for global health and agriculture, and was also formerly President and CEO of AVANT Immunotherapeutics, Inc, (NASDAQ) a company developing vaccines and immunotherapeutics for cancer, travelers, food safety, and global health. Dr. Ryan received an Honorary Doctor of Science degree from Bristol University in 2009. In 2007, she received the Albert Einstein Award for outstanding achievement in the life sciences. In 2002, Her Majesty Queen Elizabeth II awarded Dr. Ryan the Order of the British Empire (OBE) for services to biotechnology.
Click here to read her recent article "The calm of scientific art" in the October 2020 issue of Life Journal and click here to visit Ulux and view Dr. Ryan's artistic work.