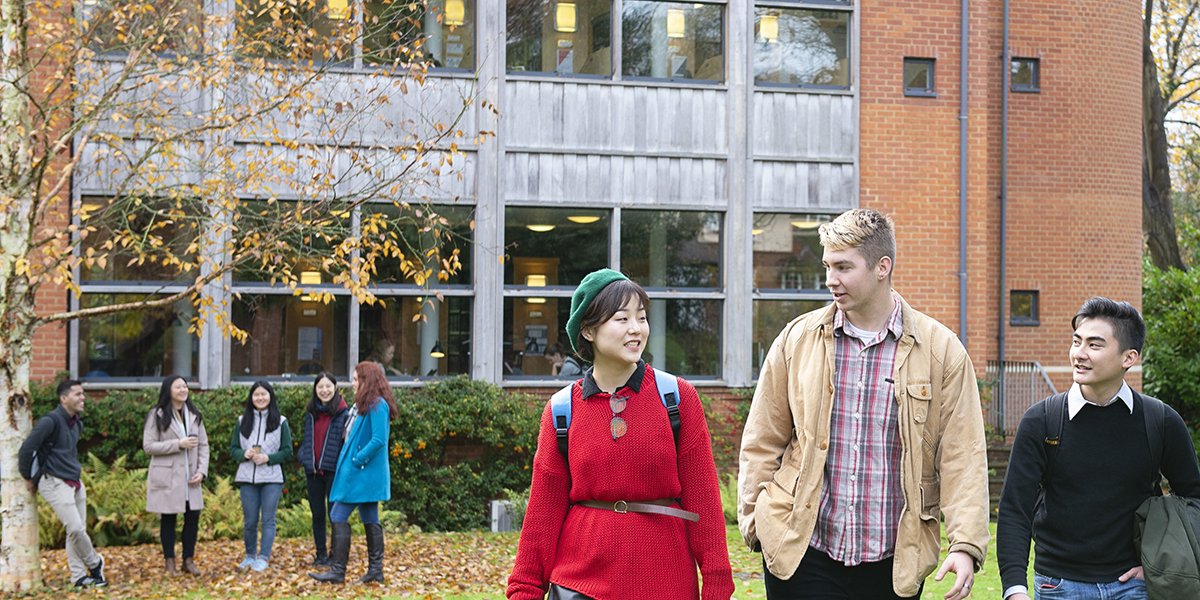 Lucy Cavendish College Receives Historic £2.6 Million Gift
Christina and CAm Board Chair Peter Dawson have donated £2.6 million to Cambridge in America (CAm) to benefit Lucy Cavendish College, the largest donation in the College's history. Peter and Christina are generous long-term supporters of the University and several of its Colleges. Both are Honorary Fellows of St Catharine's College where Peter studied Natural Sciences as an undergraduate and are highly involved members of the CAm community. In addition to their philanthropy, they are founding members of the Bay Area Regional Committee, which has been vital to Collegiate Cambridge's presence in the region.
The gift in support of Lucy Cavendish will enable the College's unique outreach and student support programs to be carefully evaluated, developed and expanded over the next 10 years. The College's mission is to attract students of exceptional potential from under-served communities – students who have an enterprising mindset and the determination to make a positive contribution to society. Its outreach programmes, delivered online, are designed to raise the academic attainment of these students in the last two years of their schooling so that they can meet the University's exacting entry requirements.
The College values these students because of the perspectives they bring from their lives to framing and solving some of the most critical problems facing humankind and the planet. They are welcomed because of their backgrounds, not despite them. They contribute to the vibrant, inclusive, immersive environment at Lucy Cavendish College—one of the most diverse in Cambridge and indeed is now broadly representative of UK society.
Once at the College, all students benefit from special support programs. These are designed to ensure that students attain the academic results of which they are capable, graduate into careers where they can achieve their leadership ambitions, and maintain excellent mental and physical health through a well-balanced lifestyle that makes the most of what Cambridge can offer beyond the formal curriculum.
Lucy Cavendish College is therefore immensely grateful for this strategic donation from Christina and Peter Dawson. Their philanthropy will not only transform the lives of individual students but will also be an investment in the future leaders and innovators whom our economy and society so clearly need.
In the words of Christina and Peter, "The drive and determination that the College has shown in finding creative and practical solutions to widening participation, and to giving all students appropriate support, is inspiring. Lucy Cavendish is a small college with bold ambition, and we feel privileged that we can help support that."
Lucy Cavendish President, Professor Dame Madeleine Atkins said: "Christina and Peter are visionary philanthropists and we are grateful to them beyond mere words for making this landmark gift to Lucy Cavendish. Their outstanding generosity will enable the College to act as a long-term vanguard of change and will benefit thousands of exceptional current and future students. We are delighted to be able to work with such amazing partners who share our vision and direction of travel."