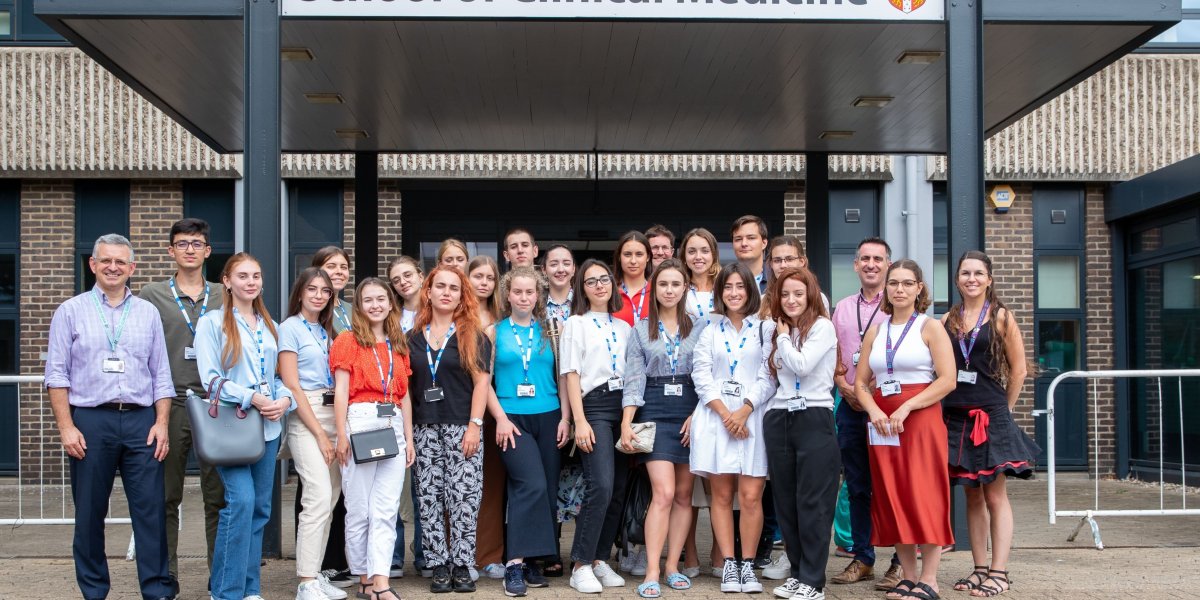 Kharkiv medical students arrive for vital training
Twenty Ukrainian medical students, whose training was thrown into turmoil by the Russian invasion, are next week beginning clinical placements at hospitals around Cambridge, to learn vital skills to help support their country's health service.
The students from Kharkiv - which was attacked on the first day of the conflict and has seen fierce fighting - will continue their practical studies and receive essential teaching at the University of Cambridge School of Clinical Medicine, and at Addenbrooke's Hospital, Royal Papworth Hospital and the Cambridgeshire and Peterborough NHS Foundation Trust.
The placements have been arranged through a twinning partnership between the University of Cambridge and Kharkiv National Medical University, where the students are studying.
During their time in Cambridge, they will learn from experts in a number of surgical and medical specialties, and receive mentoring, supervision and bedside teaching from doctors. The seven-week, fully-funded programme will enhance the training the students have already received despite the conflict, help them progress in their further studies with Kharkiv National Medical University, and support Ukraine's vital health service.
The University of Cambridge is co-ordinating the overall programme and clinical training will be delivered by the hospitals involved. There will be no cost to students, with travel and living expenses funded by a donation from biotechnology company Illumina, and accommodation funded by an anonymous donor. Homerton College, where the students will stay, will provide opportunities to socialise and space to relax outside of their placements.
Click here to read more.