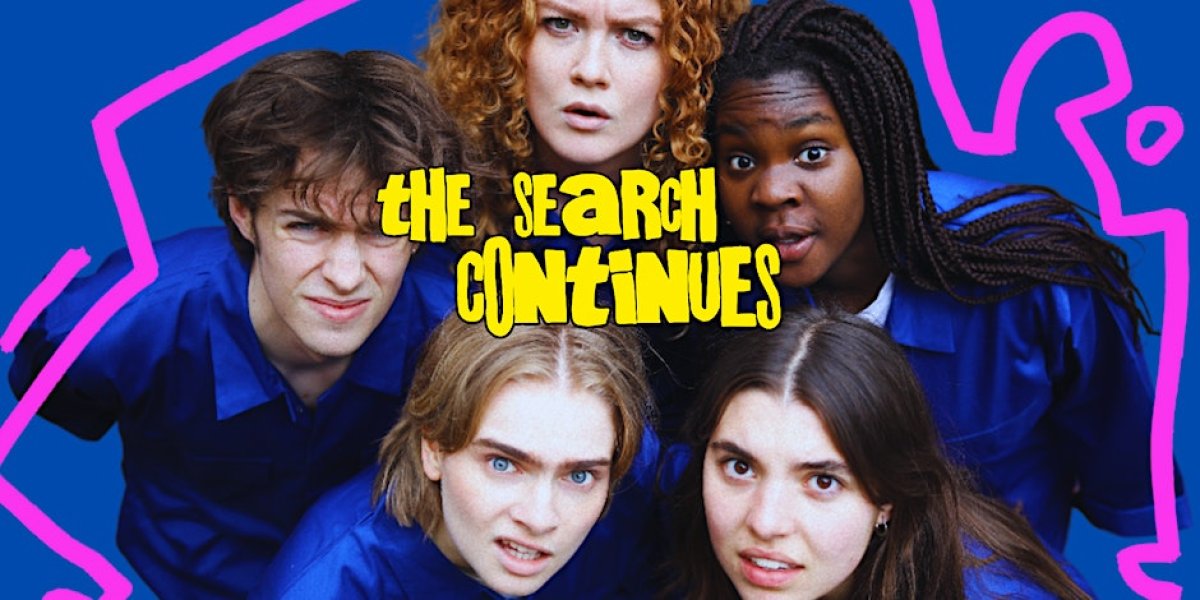 Chicago, IL: The Cambridge Footlights International Tour Show 2023: The Search Continues
Tuesday, September 19, 2023, 7.30pm CDT

to

Wednesday, September 20, 2023, 9.00pm CDT
Join 'the most renowned sketch troupe of them all' (The Independent) as they embark on their annual world tour. The Cambridge Footlights' annual Tour Show is an hourlong sketch comedy show written and performed by five of the best up-and-coming Cambridge comedians. This year, in "The Search Continues," the performers are traveling the UK to find their 6th member in the audience of one of their shows. How will they find their newest member? By showing off their best sketches, of course!
The Cambridge Footlights are the world-famous student comedy society who first aired the talents of some of the foremost British comedians and actors, including Emma Thompson, Stephen Fry, Hugh Laurie, and John Oliver. This is the 59th year of the Footlights' international tour, and after débuting in Cambridge and touring the UK, the show will spend all of August at the Edinburgh Fringe and continue on to an American tour. You'd be silly to miss it.
MEET THE CAST:
Izzie H-P: Izzie is an actor, comedian and writer from Somerset. They have been involved in a variety of shows during their time in Cambridge, including their own stand up hour: LEECH!, as well as writing/performing in the Footlights Spring Revue: No More Funny Business, and performing in one of Cambridge's oldest and prestigious drama societies' annual revues, the Marlowe Society Showcase.
Joy Adeogun: Joy is an actor, comedian, and a director who knows her way around the Cambridge theatre scene. She has been seen in the Footlights Spring Revue: No More Funny Business, the Footlights Pantomime, the Marlowe Society's production of Much Ado About Nothing, and Dance Nation.
Daniel Patten: Dan is a comedian from London who most recently wrote and performed in the Footlights sketch comedy show Sorry, Sorry, Sorry, Very Sorry. Dan has also acted in productions across Cambridge, including at the Corpus Playroom, Robinson Brickhouse, and Clare Scholars' Garden.
Jemima Langdon: Jemima is a graduating actor and comedian from Bristol who has performed in a wide range of shows during her time at Cambridge. Some of her highlights include the Marlowe Showcase 2022; Footlights Spring Revue 2023; Horrible Herstories at the fringe; and the European Theatre Group tour of Hamlet 2022–2023.
Libby Thornton: Libby is an actor, writer, and comedian who has been involved in over 40 shows during her time at Cambridge. Most recently, she was Snout the Tinker in the Marlowe Arts Show production of A Midsummer Night's Dream, and also wrote and performed her debut solo comedy show, Libby-Come-Lately.
Want to find out more about the show? Follow us on Instagram and TikTok @footlightstour to follow the cast's antics across the UK and America.
For Attendees requiring an Assisted Listening Device, you must submit a written request to venue operator 48 hours prior to listed show start.
**Lineup subject to change** No Refunds or Exchanges.
FREE street parking on Lyric Ave and Griffith Park blvd
At this time there are no additional safety regulations required of audiences - masking, etc. But if you do feel unwell please stay home. We continue to update our policies at times when health conditions change.
Booking information
Booking for this event is now closed.
Location
The Second City
United States