New York, NY: 25th Anniversary of the Woolf Institute
New York, NY: 25th Anniversary of the Woolf Institute
Thursday, April 27, 2023,

6.00pm

to

8.00pm

EDT
Thursday, April 27, 2023,

6.00pm

to

8.00pm

EDT
Belfast: Have the Ghosts Left?
2023 marks the 25th anniversary of the founding of the Woolf Institute and 25 years since the Good Friday Agreement, which heralded the decline of "The Troubles" in Northern Ireland. But do ghosts of the decades-long conflict remain today?
We look forward to seeing you!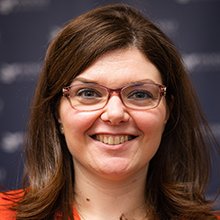 Dr Katherine O'Lone, Research Fellow at the Woolf Institute, will explore the psychological and moral landscape of post-conflict Northern Ireland. Drawing on the findings from her research project, which uses AI technology to model social stability in post-conflict societies, Dr O'Lone argues that we can better understand peace by exploring the patterns surrounding how people think about reconciliation, forgiveness, and justice in the aftermath of violent conflict. In Northern Ireland, despite the passage of twenty-five years since the GFA, the scars of "The Troubles" continue to influence how people reason and think about moral issues, such as fairness, harm, and justice.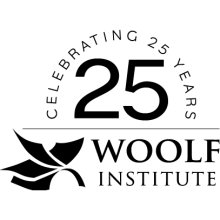 The Woolf Institute
Established 25 years ago, the Woolf Institute is a research institute within the University of Cambridge which explores and facilitates interfaith dialogue between members of different religious communities, as well as encounters between religious and non-religious parties. The purpose of the Institute is to create a truly inclusive multicultural and multi-religious society, in which cultural and religious diversity is not a source of division and conflict but of cohesion and solidarity.
Booking information
Location
Cambridge in America
1120 Avenue of the Americas
United States