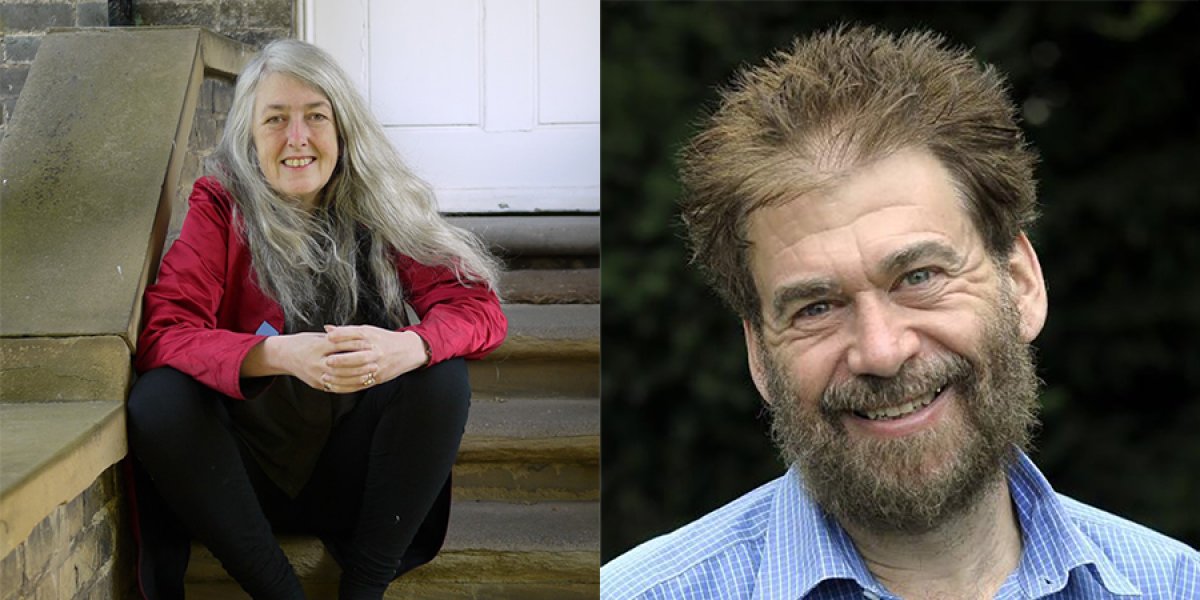 New York, NY: Professor Dame Mary Beard and Professor Simon Goldhill
Wednesday, September 21, 2022,

6.00pm

to

7.30pm

EDT
This event is sold out. If you would like to be added to the waiting list, please email events@cantab.org.
Join us for a conversation with Professor Dame Mary Beard and Professor Simon Goldhill, with welcome remarks by David W. Oxtoby, President of the American Academy of Arts and Sciences.
Mary Beard is one of Britain's best-known Classicists - a distinguished Cambridge professor and Fellow of Newnham College. She has written numerous books, including Pompeii: The Life of a Roman Town, the best-selling SPQR – A History of Ancient Rome and the thought-provoking Women & Power.

Mary is a regular broadcaster and media commentator and has written and presented television documentaries on Pompeii and Caligula as well as the highly-acclaimed TV series, Meet the Romans and Rome – Empire without Limit and the landmark BBC Civilizations series. Mary is Classics editor of the Times Literary Supplement, contributes regularly to the New York Review of Books and writes an engaging blog, A Don's Life.

Mary's scholarship has been recognized on both sides of the Atlantic: by the British Academy, the American Academy and the American Philosophical Society amongst others. She was made a Dame in 2018 for services to Classical scholarship and has also been awarded the prestigious Getty Medal. Her latest book is Twelve Caesars – Images of Power from the Ancient World to the Modern.

Simon Goldhill is Professor of Greek Literature and Culture at the University of Cambridge and Fellow and Director of Studies in Classics at King's College, Cambridge. He is also the inaugural John Harvard Professor in the Arts, Social Sciences and Humanities at Cambridge, and the director of the University's Centre for Research in the Arts, Social Sciences and Humanities (CRASSH).

David W. Oxtoby has served as President of the American Academy of Arts and Sciences since 2019. During his tenure as President, he has focused on broadening the diversity of the Academy's membership and has helped move forward project and policy work in areas ranging from strengthening American democracy to climate change, nuclear arms control, undergraduate education, and the arts.

We look forward to seeing you!
Location
Grand Ballroom, Yale Club
United States